CERTIFIED TRAINING IN VARIOUS MODALITIES OF PAIN & PARALYSIS MANAGEMENT
Selected conference papers will be published in special / regular issue of ISI / Scopus indexed journals associated with this conferance. Associated journals will allocate a special / regular issue for papers submitted to this conference.
Call for Paper Begins
02/10/2019
Last Date for Paper Submission
04/03/2020
Abstract Registration Deadline
05/01/2020
Early Bird Registration
Before 18th Feb 2020
Conference Dates
10-13 April 2020
Department of Integrated Medicine invites all scholars to participate in the Scientific Research to be held twice a year
CALLS FOR PAPER & ABSTRACT SUBMISSION
Abstract Submission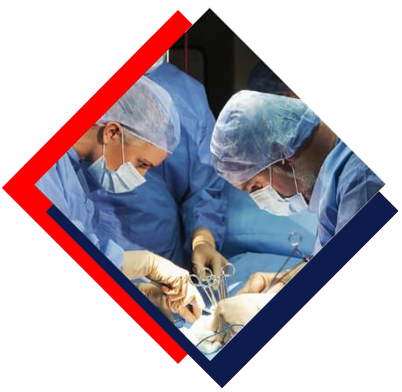 CLINICAL AND SOCIAL PSYCHOLOGY
TRADITIONAL CHINESE MEDICINE AND ACUPUNCTURE
OPHTHALMOLOGY AND GYNECOLOGY
YOGA AND AYURVEDA SCIENCE, ETC.
About
International Conference on Surgery & Integrated Medicine, Health and Allied Science in Kuala Lumpur, Malaysia
On behalf of the Scientific Committee , established by Dept. of Integrated Medicine and Surgery, Medical College, Lincoln University College and Acu Pain Care, India, we are honoured to invite you to attend World Congress on April 10 – 13, 2020. The topic of discussions will be on Surgery and Medical cum Health Science with Allied Science, Tissue Repair & Regenerative Medicine which include prompt keynote presentations, Oral talks, Poster presentations and Exhibition.
We welcome all the eminent researchers, students and delegate participants to take part in this upcoming conference to witness invaluable scientific discussions and contribute to the future innovations in the field of Medical Science.
All accepted and selected abstracts in respective Conference series will be published in International Journals, PUBMED, SCOPUS INDEX JOURNALS.
Lincoln University College, Kuala Lumpur, Malaysia, invites participants from all over the world to attend International conference on :
NEUROSURGERY : Vascular Neurosurgery / Interventional Neuroradiology / Endovascular Surgical Neuroradiology / Stereotactic Neurosurgery / Epilepsy Surgery / Endoscopic Spine Surgery / Oncology / Radiological Surgery / Neurosurgery / Neuroplasticity/Key-Hole Brain Surgery / Robotic Neurosurgery / Paediatric Neurosurgery / Robotic Neurosurgery / Neuro-Immuno Deficiency Syndrome / Challenges to Neurosurgeons.
ORTHOPAEDICS, ARTHOPLASTY & OSTEOPOROSIS : Arthroplasty / trauma / Bones and Joints Infection / Arthroscopic surgery / Fracture and its Complications / Rehabilitation of Fractures / Bone Tumours / Orthopedic Sports medicine / Radial Head Arthroplasty / Paediatric Orthopedics / Total Shoulder Arthroplasty / Total Elbow Arthroplasty / Forearm and Wrist Arthroplasty / CMC and PIP Joint Arthroplasty / Spine Arthroplasty / Hip Arthroplasty / knee Arthroplasty / Ankle Arthroplasty / Risk Factors of Osteoporosis / Pathogenesis / Medication Conventional Treatment / Risk and Potential Challenges etc.
ONCO SURGERY : Maxillary Cancer surgeries / Pedicled and free flap repair / Onco-plastic surgeries / Oesophagectomy / Cystectomies Gastrectomies / Endometrial cancer surgeries etc.
UROLOGY AND ADVANCES WITH USES INTRODUCTION TO LASERS AND ROBOTICS IN UROLOGY.
RADIOLOGY, NEURORADIOLOGY, INTERVENTIONAL RADIOLOGY, ONCO-RADIOLOGY - Interventional Radiology, Oncology / Radiation Oncology : Radiation Theraphy / Diagnostic Radiology / Radiology Specialities / Cancer Research / Image-Guided Robotic Interventions / Cardiac and Vascular Interventions / Neuro interventions / Pediatric interventions / Musculoskeletal / Trauma interventions / Gastrointestinal interventions / Genitourinary interventions / Hepato-Biliary interventions / Pulmonary Interventions / Devices used in Interventional Radiology / Interventional Radiology & Pain Management Procedures / Drugs used in Interventional Radiology / Nuclear Medicine / Radiation Protection & Safety / Embolization/Medical Physics / Case Report
PAIN MANAGEMENT AND ANESTISIOLOGY AND REHABILITATION : Pain Medicine / Physical Physiological Approaches in Pain Management / Pain Relief Analgesics / Interventional Pain Management / Cancer Pain Management / Novel Therapeutic Approaches for Pain Management / Neuromodulation & Pain Management / Regenerative Medicine / Non Invasive Brain Stimulation & Nerve Stimulation / Physiotherapy / Osteopathy / Acupuncture etc.
ANESTHESIOLOGY AND CRITICAL CARE.
CARDIOLOGY, CARDIAC SURGERIES AND CARDIO THROSIAC VASCULAR SURGERIES etc.
ADVANCES IN INTERNAL MEDICINE and CHOICE OF DRUGS etc.
WOUND MANAGEMENT : Wound Care and Infection Control and Diabetic Foot.
GENERAL SURGERY CHALLENGES AND CARE, MEDICAL ETHICS / EAR NOSE THROAT.
OPTHALMOLOGY AND NEURO OPTHALMOLOGY.
PSYCHIATRY and CLINICAL PSYCHOLOGY etc.
MICROBIOLOGY / NEUROCHEMISTRY/NEUROBIOLOGY etc.
PALLIATIVE CARE - TRADITIONAL CHINESE MEDICINE, MEDICAL ACUPUNCTURE, OSTEOPATHY AND CHIROPATHY, HYPNOTHERAPY, PHYSIOTHERAPY etc.
PHARMACHOLOGY AND MOLECULAR REASERCH etc.
Members Profile
Chairman Organization Committee
Prof. Dr. Amiya Bhaumik
President - Lincoln University College, Malaysia
Members
Prof. Dr. Koshy Philip
Dean - Lincoln University College, Malaysia
M.K. Sastry
Acu Pain Care, India
Prof. Dr. Ramesh Babu
Dean - Lincoln University College, Malaysia
Submission Guidelines
The researchers are invited to submit their abstracts (250 words) mentioning the mode of presentation (Oral / Poster) with keywords, affiliation, email, phone number. All papers must be original and not simultaneously submitted to another journal or conference.
All the selected abstracts will be published as conference proceedings. The extended edited version of the presented papers in the conference will be published in The Malaysian Journal of Nursing (MJN) (ISSN: 2231-7007; e ISSN: 2462-246X) Malaysian Journal of Medical Research (MJMR) (eISSN: 2550-1607), International Journal of Food, Drug and Cosmetics (IJFDC) (ISSN:2682-8391).The editor reserves the right to choose the journal as per relevance and subject of the paper. All selected full paper submission will be submitted to scopus indexed journal for publication.
Guidelines for Poster Presentation :
All posters will be assigned a poster number.Presenters must locate their assigned poster display, which will be numbered, and hang their poster at least 15 minutes before the poster session.
All posters should be prepared in advance and brought to the conference by the presenters. The conference organizers are NOT able to receive any posters by mail in advance, print or transport posters.
There will NOT be facilities on-site for printing or composing posters.
No audiovisual equipment is permitted for poster presentations.
If you choose to bring handouts, we recommend you bring approximately 100 copies and provide contact information (i.e., author names and email addresses) on the handout.
Each poster should be no larger than A0 paper size measuring 84.1 cm (width) × 118.9 cm (height) or 33.1 inches (width) × 46.8 inches (height).
Each presenter is allowed one poster and each poster will have its own display area.
Guidelines for Submission of Full paper in other Journals :
Articles should contain approximately 1000 to 4000 words. Shorter or longer submissions may be submitted upon approval from the editor. Please find the guidelines at http://ejournal.lucp.net/
Articles must be submitted online as an email attachment to :
mksastry2@gmail.com, rameshbabu@lincoln.edu.my or koshy@lincoln.edu.my
Online submission through easychair.org, register and login as author and submit your abstract.
Fees and Payment
Including Breakfast & Lunch

---
900 RM

---
15000 INR

---
215 USD
For International Bank Transfer :
Company Name : Asia Pacific Higher Learning Sdn Bh
SWIFT Code : RHBBMYKL
Bank Address : 2M Jalan SS21/39 Damansara Utama, 47400 Petaling Jaya
Bank Name : RHB Bank
Account Number : 61234900000219
For Domestic Bank Transfer :
Company Name : Asia Pacific Higher Learning Sdn Bhd
Bank Address : 2M Jalan SS21/39 Damansara Utama, 47400 Petaling Jaya
Bank Name : RHB Bank Bhd
Account Number : 21234900022834
Contact
For any necessary support and suggestions kindly contact
Prof. AB. Abdul Aziz AlSafi Ismail